MANILA – "Para sa Pilipino, Para sa Bayan." This is the daily mantra of the people behind Malampaya. Powering up the country in these challenging times is not for the fainthearted. It takes courage, passion, and love for country and people because now more than ever, keeping the lights on in our homes, hospitals, and local government units is critical to win the battle against COVID-19.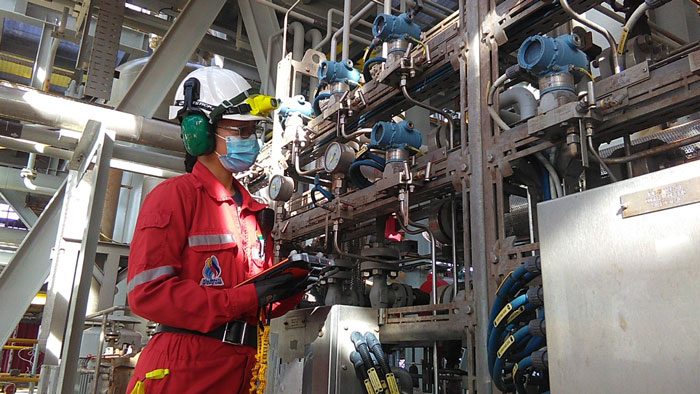 The first oil and gas platform designed and built in the Philippines, Malampaya Deepwater Gas-to-Power Project signaled the birth of natural gas industry in the country. One of the most successful Public-Private Partnerships (PPP) in the history of the Philippines, Malampaya fuels up to 20% of the country's power needs and has contributed over USD 11bln in government revenues. Malampaya is being operated by Shell Philippines Exploration B.V. (SPEX) and has been producing cleaner-burning natural gas since 2001.
In the 45th National Convention of the Institute of Integrated Electrical Engineers of the Philippines, Malampaya Engineers Lowell Morales and Jonathan Manaloto shared how Malampaya continuous to foster safe and world-class operations while taking care of its greatest asset – its people.
Malampaya was built by Filipinos, for Filipinos. A palpable testament to this is the completion of Malampaya Phase 3 in 2015 by 3,500 Filipino workers at the Keppel Subic Shipyard. Further, Malampaya has been operated and supported by teams comprising of over 200 skilled Filipinos. In fact, Helicopter Operations, Asset Maintenance Services and, Subsea Services in Malampaya are being operated by mostly Filipino pilots, engineers, and marine crews.
For Morales, being part of Malampaya's construction phase and seeing it empower lives of many Filipinos by providing them electricity is a dream come true. "It's a great feeling to really contribute to a tangible facility from scratch. It's a dream come true for me."
Through the project, Malampaya highlighted the capacity-building of the Filipino workforce to enter the highly complex oil and gas industry.
"Malampaya powers the country and the future. It's a demonstration that we as Filipino engineers – who are doing well outside [the country] – can also do well in our own turf. It's a demonstration na kaya natin. And it's up to us to make it happen," Morales remarked.
Participants of the convention were also treated to 360 virtual tour of Malampaya's Shallow Water Platform. The virtual tour gave a glimpse of global standard electrical equipment being used in the platform, highlighting Malampaya's commitment to safeguarding its employees and ensure that they all go home safe to their families.
The Institute of Integrated Electrical Engineers of the Philippines, Inc. (IIEE) is the only accredited professional organization (APO) of electrical practitioners by the Professional Regulation Commission (PRC). Founded in 1975, the organization has 47,000 members and counting.