Wednesday, 20 November 2019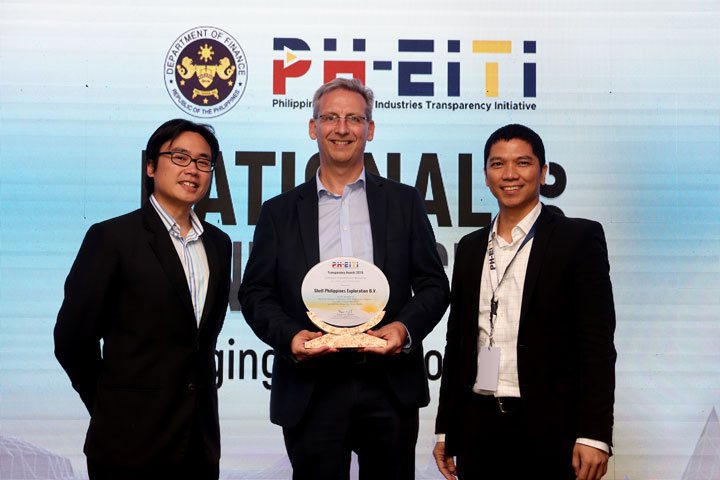 MANILA – The Department of Finance (DOF) recognizes Shell Philippines Exploration B.V. (SPEX), the operator of Malampaya Deepwater Gas-to-Power Project, as top paying company under the oil and gas category in the recent 2019 Transparency Awards held in Pasay City.
SPEX topped the list with a PHP 22 billion total reconciled payments indicated in the latest report, "Forging New Frontiers: the Fifth PH-EITI Report (FY 2017) ("the 5th Report"). One of the most successful Public-Private Partnerships (PPP) in the history of the country, the Malampaya project provides up to 40% of Luzon's electricity requirements and has contributed USD 11B remittance to the Philippine government.
The Transparency Awards is Philippine Extractive Industries Transparency Initiative (PH-EITI)'s annual award-giving ceremony to recognize outstanding performance and achievement in the implementation of EITI and promotion of extractives transparency as a whole.
This recognition greatly displays that in addition to powering Philippine progress, SPEX also ensures that the extraction of the country's natural resources translate to sustainable development.
The 5th Report embodies innovation and expansion with the pilot use of an online reporting tool Online Reporting in the Extractives (ORE), and the inclusion of new sectors. Besides having a larger scope than the previous report, the 5th Report also features pilot reports on beneficial ownership and small-scale mining.