On December 26, 2022, while on standby at a Malampaya location, a Prime Energy chartered vessel Lewek Hydra spotted a non-motorized boat with a man onboard. The distressed person turned out to be a fisherman who was drifting on the ocean for 2 days without food. The Hydra crew rescued him and was immediately attended to by the medic onboard. He was fed and given a fresh change of clothes. The fisherman was successfully brought to the Philippine Coast Guard (PCG) thru their office in El Nido, 2 days later.
The PCG awarded the team with a plaque of recognition for its commendable action in the rescue of the fisherman last January 18, 2023. It was attended by CG CDR Diones P. Bungay (leftmost), CG Commodore Christopher M. Meniado (2nd from left) and CG Lieutenant General Niño Angelo O. dela Cruz (rightmost). Tony Orbina (second from right) of INAEC received the award on behalf of Prime Energy and Lewek Hydra.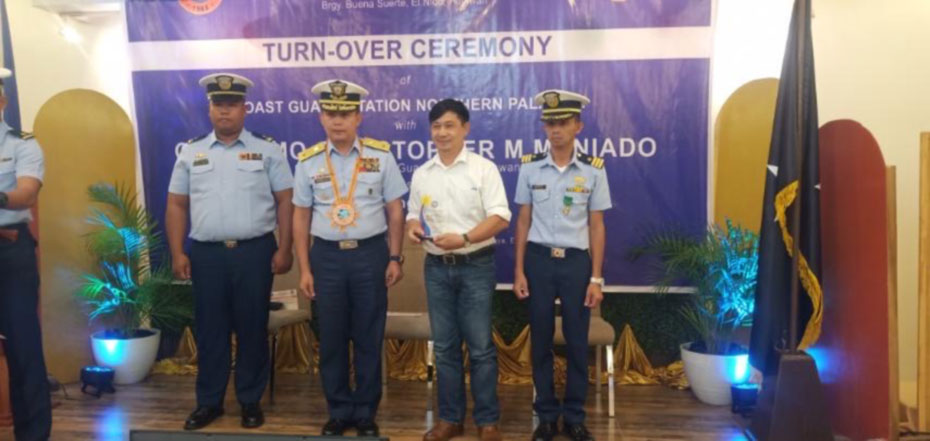 "I am proud of everyone involved in this endeavor, for their quick action in making this rescue happen. Our Prime Energy staff and partners have been, and will continue to strive to be a good neighbor in the areas where we operate in." said Redeemer Pacheco, Marine Operations Manager, Prime Energy.
"Thank you to Captain Dennis Pitogo (Master of Lewek Hydra), Helen Balbar (Supply Chain Planning Manager Prime Energy), Roylan Caringal (Corporate Relations, Prime Energy), Jun Castillo (HSSE- Security, Prime Energy), Niño Navarro (Offshore Installation Manager, Prime Energy), Willie Leachon (INAEC El Nido Logistics), and to all involved parties, for your admirable roles in the rescue," he added.