MANILA – "Filipinos are world-class." This is the phrase that reverberated with the audience during the 1st Philippine Natural Resources Development Forum, as Shell Senior Contracting and Procurement Manager Angelo Kris "Lok" Marcos talked about how Malampaya not only powers the Philippines to progress, but also empowers Filipinos to achieve world class results.
Malampaya Deepwater Gas-to-Power Project is the first oil and gas platform designed and built in the Philippines. One of the most successful Public-Private Partnerships (PPP) in the history of the country, Malampaya continues to fuel up to 30% of the country's power needs and has contributed over USD 10bln in government revenues.
In his talk entitled, "Malampaya: Powered by Filipinos for Filipinos", Marcos shared how Malampaya injects the passion and spirit of Filipinos in its operations to power the country to advancement. "Filipinos are truly world-class. We in Malampaya support the government's aspiration of utilizing oil and gas capabilities to develop this country and ensure sustainable growth and development of the nation," Marcos said.
A palpable testament to this is the completion of Malampaya Phase 3 in 2015 by 3,500 Filipino workers at the Keppel Subic Shipyard. Further, Malampaya has been operated and supported by teams comprising of over 200 skilled Filipinos. In fact, Helicopter Operations, Asset Maintenance Services and, Subsea Services in Malampaya are being operated by mostly Filipino pilots, engineers, and marine crews.
Through the project, Malampaya highlighted the capacity-building of the Filipino workforce to enter the highly complex oil and gas industry. "Malampaya has opened up the Philippines and put us on the map as a supplier of oil and gas facilities not only in terms of designing, but also in fabrication."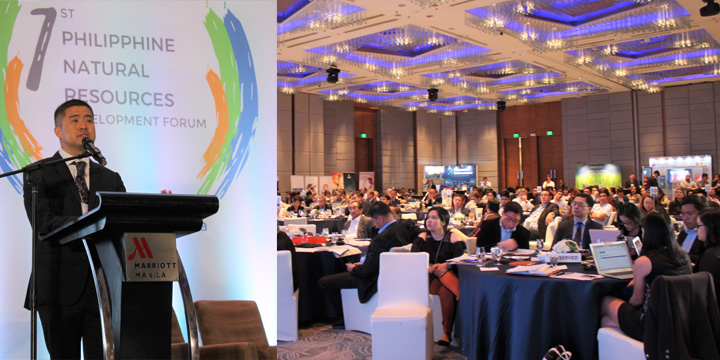 Shell Senior Contracting and Procurement Manager Angelo Kris "Lok" Marcos shares how Malampaya are being powered by world-class Filipinos