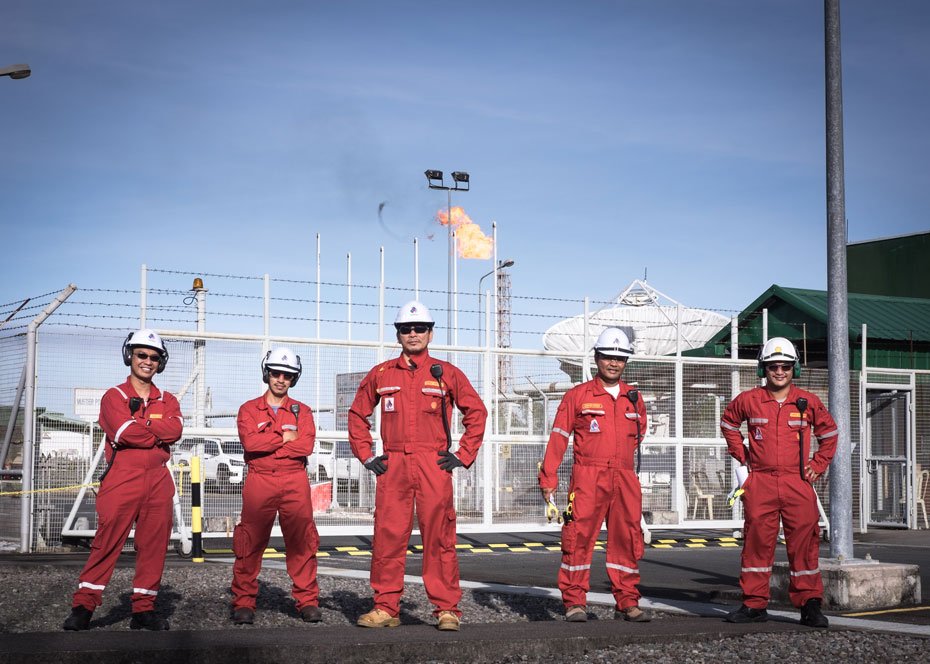 Prime Energy successfully conducted a Turnaround (TA) for the Malampaya deep water gas-to-power project on February 4 to 18, 2023. This is Prime Energy's First TA, better known externally as a maintenance shutdown, since Prime Energy took over operations from Shell Philippines Exploration B.V. (SPEX) in November of 2022, and Malampaya's first turn around since October of 2021. These TAs are planned activities to ensure that the equipment and assets of the Malampaya facility continue to operate safely, reliably and efficiently while also preventing any incidents to both personnel and the plant, that may affect the continuous production of natural gas.
To this end, in preparation for the TA, Prime Energy coordinate with all stakeholders involved. They first coordinated with the Department of Energy to allow them to prepare contingencies for the period when Malampaya would be unable to provide Natural Gas for the local power Plants. The Task Force also coordinated with and implemented the safety protocols and guidelines of the Inter-Agency Task Force (IATF) for the Management of Emerging Infectious Diseases in consideration of the continued threat of COVID-19. They also coordinated with the Port Authorities of the Batangas Port so that they could anticipate the spike in contracted workforce and cargo that would enter the port.
The TA Task Force then spoke to the local government units in the areas around the Malampaya Facilities, including The Office of Batangas Governor Hermilando Mandanas; the Office of the City Mayor in Batangas; Bureau of Fire Protection; and the City Disaster Risk Reduction Management. Through them the Task Force was able to speak to the townspeople of Barangays of Tabangao, Ambulong, Libjo, San Isidro and Malitam in Batangas, and; shared what to expect during the TA – especially with the fence line communities who would see the flaring of the onshore gas plant during the TA.
Finally, the Task Force informed the local media to inform the general public of what to expect during the TA.
ONE FAMILY
A Risk Based Work Selection (RBWS) study was conducted in conjunction with all the stakeholders – Operations, Process Maintenance, Equipment Disciplines, and the HSSE Teams – to determine the coverage of the TA. Karl Fortich, head of the Discipline Team and an advocate of RBWS said that "We all know that there are a lot of activities to be done and everyone wants them to be completed ASAP based on gut feel. However, this will result into unnecessary utilization of the limited resources (such as time, budget, and manpower) available."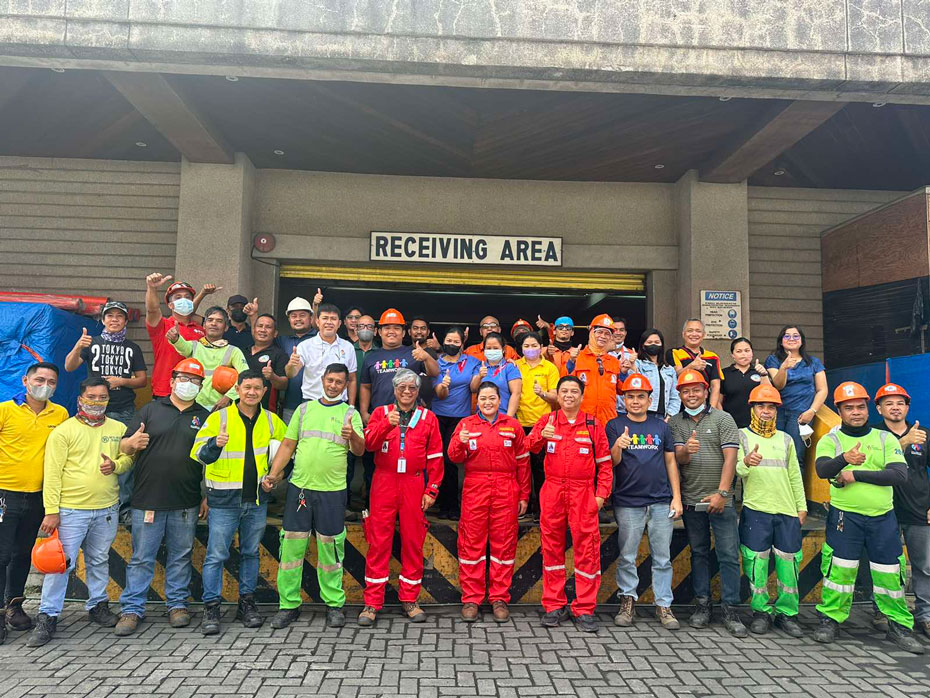 Mr. Fortich went on to say that Employees play a very important role in the RBWS process by openly sharing their knowledge and experiences that might affect the integrity and/or performance of equipment or the Malampaya facility. Simple tasks such as reporting damage to the facility or to equipment and the progress of that damage, OR the threat posed by that damage, goes a long way in the RBWS decision making process and in overall plant safety.
And safety is something the Malampaya Project has a very proud record of. As an outstanding world-class upstream operation, Bong Bustamante, Head of the HSSE Operational Safety Lead proudly states that Malampaya "has an immaculate Goal Zero record for our TA! We completed all scopes – most of which are high risk – with ZERO harm to people, and no leaks to the environment!" For more than twenty (20) years now, the Malampaya facility has safely produced, reliable, cleaner energy for the Philippines. Mr. Bustamante went on to say that the success of a TA is "measured on how we made sure ALL the people involved go home safely – unharmed – after the completion of their work. Care for people remains a paramount priority of Prime Energy, which is why our team motto is ONE TEAM, ONE GOAL, ONE FAMILY, SAFETY FIRST!"