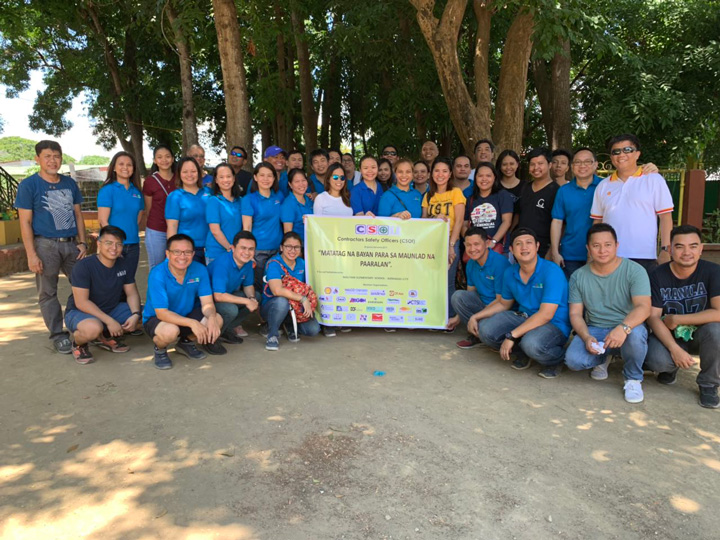 Setting high importance on the future of the next generation, Malampaya volunteers joined hands for this year's Brigada Eskwela across eight schools in five barangays of Talim, Batangas.
The Department of Education (DepEd) kicked off the 16th Brigada Eskwela, also known as National Schools Maintenance Week with the theme "Matatag na Bayan para sa Maunlad na Paaralan". The said activity encourages education stakeholders to participate and gather together to help ensure that schools are safe, clean, conducive to learning, and ready for the opening of the school year in June.
Apart from different local government sectors, Brigada Eskwela is being reinforced by various businesses via volunteerism and providing materials that will aide clean up classrooms.
Volunteers were deployed to five elementary schools and three high schools located in barangays Tabangao, Ambulong, Libjo, San Isidro, and Malitam: Tabangao Elementary School, Tabangao Integrated School, Ambulong Elementary School, Libjo Elementary School, Libjo National High School, San Isidro Elementary School, Malitam Elementary School, and Malitam National High School.
The Malampaya volunteers, led by Pilipinas Shell Foundation Inc. (PSFI), Malampaya Foundation Inc. (MFI), Contractors Safety Officers (CSOF), and Shell Philippines staff, spent half a day repainting the school desks, gardening, and ensuring that electrical connections are in good condition.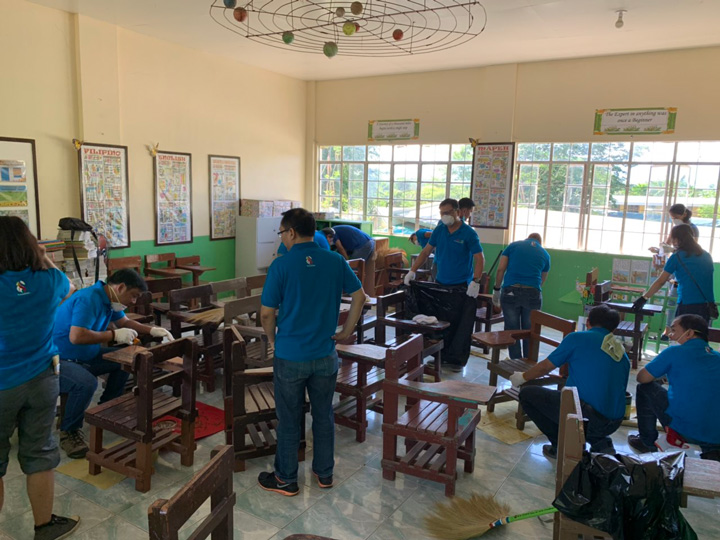 "This commitment to help clean up the schools' facilities will enable young students to attend classes with a fit for purpose facilities, bringing out the best in their potential. Most of all to maximize learnings from time spent in schools," shared Bong Bustamante, one of the volunteers and the HSSE Operational Safety Lead of Malampaya.
Through the Brigada Eskwela, Malampaya displayed how bayanihan and doing small things with great passion can pave the way for future generations, preparing and empowering them to drive the nation to development and success.
Malampaya Deepwater Gas-to-Power Project is the first oil and gas platform designed and built in the Philippines. One of the most successful Public-Private Partnerships (PPP) in the history of the country, Malampaya continues to fuel up to 20% of the country's power needs and has contributed over USD 10bln in government revenues.