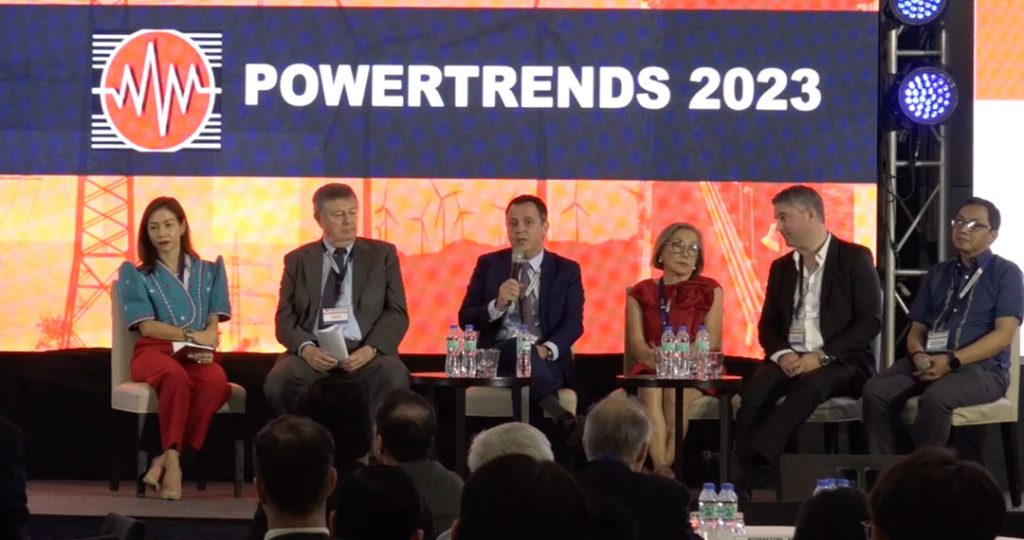 PRIME ENERGY: WE'RE HERE TO STAY
PRIME ENERGY sponsored "Powertrends 2023" – the 25th anniversary of the oldest and best-established energy forum in the Philippines. This marked Prime Energy's first public introduction to its peers since Prime Infrastructure Capital Inc. (Prime Infra) acquired SPEX (Shell Philippines Exploration B.V.) – who operates Service Contract 38, the Malampaya Deep Water Gas to Power project – and renamed it Prime Energy in November of 2022. This year's Powertrends with the theme "Technology, Innovation and the Climate: Building Together for Energy Transition; gave Prime Energy the opportunity to present their plans for Malampaya's continued gas production – whose natural gas powers 20% of the country's electrical needs.
The President and CEO of Prime Infra, Mr. Guillaume Lucci spoke on behalf of Prime Energy. He explained that they support the most urgent sustainability priorities – energy, access to clean water, waste management, and viable critical infrastructure. When asked later about how he felt about this being Prime Energy's first venture into upstream business of gas production, Mr. Lucci was confident in what he described as a "Phenomenal company" staffed by an "Extraordinary talented group of people." He said that the company was 100% staffed by Filipinos including some of the most talented Engineers in the world, allowing Prime Energy to not just further use to good advantage Service Contract 38, but allow Prime Energy to look at other Service Contracts that the government may soon open.
SYNERGIES TO A BRIGHTER FUTURE
This echoed the sentiments of DOE Secretary Raphael P.M. Lotilla who said that the country has "The opportunity to build synergies and create a brighter future for us. By embracing technology integration, we can develop a cleaner and leaner energy system that will help us mitigate the effects of climate change and continue preserving our planet for future generations." The government's energy goal is to increase access to affordable and reliable energy, and; ensure energy independence by reducing the company's reliance on imported fuels. Secretary Lotilla said it was vital that the country invest in the development of indigenous energy sources. The government also placed a moratorium on Coal Powered Plants in 2015.
Mr. Lucci lauded the government's goal of becoming less reliant on importing fuel as these were simply "unsustainable" because of the multitude of factors that affect the international forex on the price of fuel – such as the war in Ukraine.
WE HAVE AN OBLIGATION
Mr. Lucci revealed that Prime Energy has applied for a 15-year extension for Service Contract 38. Prime Energy hopes to tap a new gas-well in the first quarter of 2026. Mr. Lucci looked forward to Prime Energy to becoming a tying point for other Service Contracts as they can also use the Malampaya pipeline and its on-shore gas processing plant.
The company CEO closed by saying "We're here to stay, we're here to invest, we're here to increase dramatically the gas production to the extent it can with the service contacts, and the fields we have available… We have I think an obligation to ensure that what is passed to the consumer is least cost. And developing indigenous gas is frankly the only solution going forward."