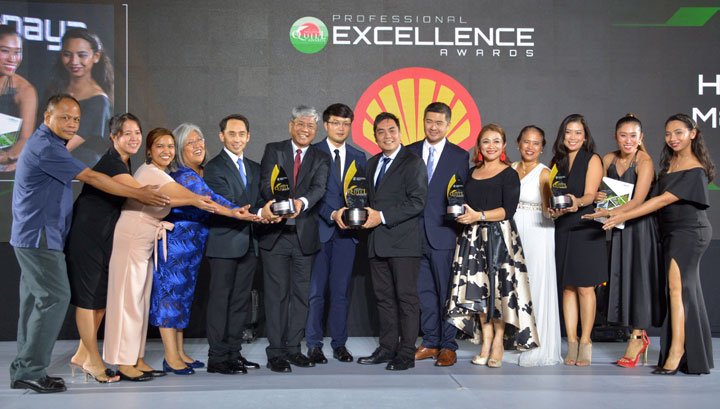 MANILA – Shell Philippines Exploration B.V. (SPEX), the operator of Malampaya Deepwater Gas-to-Power project, bagged four (4) awards in the 17th Philippine Quill Awards held recently at the Grand Ballroom of Marriott Hotel, Pasay City.
SPEX bagged an Award of Excellence for its momentous Heroes of Malampaya, a company-wide event that honored the hardworking people behind the Malampaya project which provides 40% of Luzon's electricity requirements. The event also served as a celebration for the company's USD 10B remittance to the Philippine government.
Moreover, SPEX also took home three Awards of Merit for projects that showcased the effective usage of communication to engage and make a difference in the lives of Filipinos, especially of those who are living in far-flung communities.
These include Shell Access to Energy (A2E) Project; Mindoro Treasures: Teaching Reference for Environment Awareness and Sustainable Use of Resources; and Connecting with Mindoro Communities: An Effective IEC Campaign to support subsea work for the Malampaya Natural Gas Project.
This outstanding feat echoes Malampaya's passion and commitment to not only power the nation, but also empower Filipinos to progress through social performance projects.
Organized by the International Association of Business Communicators (IABC) Philippines, the Philippine Quill Awards is the country's most prestigious awards program in the field of business communication.