April 19, 2023: the Department of Environment and Natural Resources (DENR) confirmed that oil continues to leak from the MT Princess Empress which sank off the coast of Naujan, Oriental Mindoro last February 28. MT Princess Empress was carrying 800,000 liters of Industrial Fuel Oil (IFO). Of its 22 tanks, 11 have been sealed, 3 are still leaking, and the rest are already empty. Left untreated, this could be the 2nd largest environmentally disastrous oil spill to happen in Philippine waters – with only the tragic 2006 Guimaras oil spill being larger. As of March 13, 2023, the oil spill has reached the neighboring island of Palawan. Scientists estimate that 36,000 hectares of sea life – including coral reefs, mangrove forests and fish breeding grounds – will be affected or damaged by the oil spill.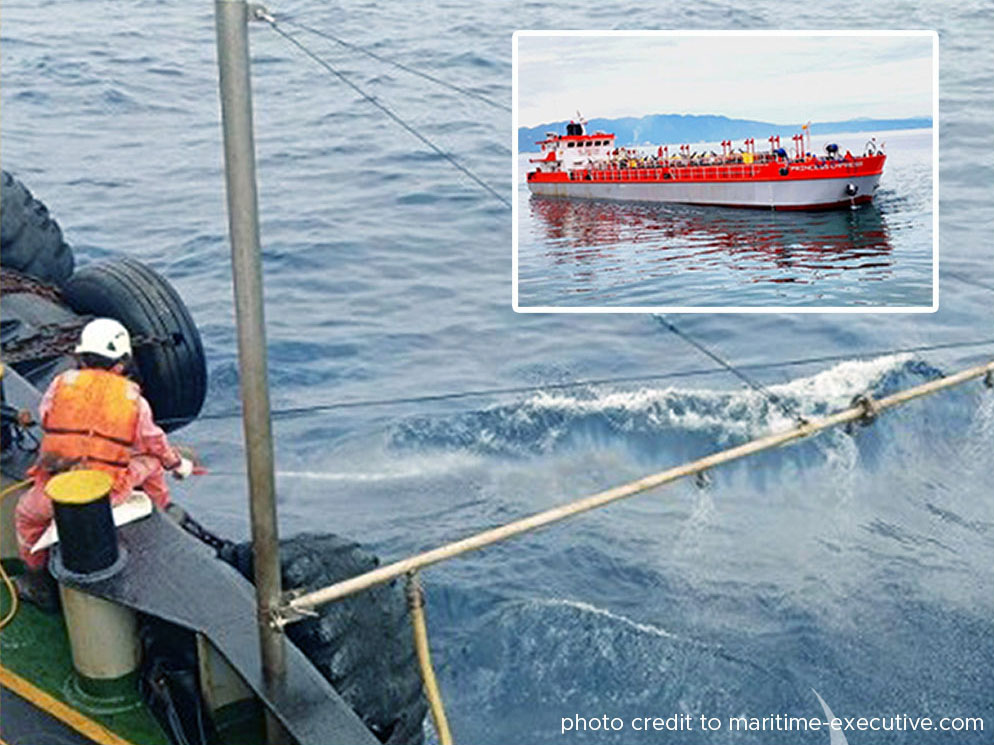 To make matters worse, due to the potential threat to human life from exposure to the oil spill, or to the consumption of contaminated fish, authorities have imposed a fishing ban in the affected areas, A state of calamity has been declared in most of the coastal towns of Oriental Mindoro, and; the National Disaster Risk Reduction Management Council (NDRRMC) estimates that almost 25,000 fisher folk are now affected by this ban in just Mindoro alone.
Coming together to answer the call for help.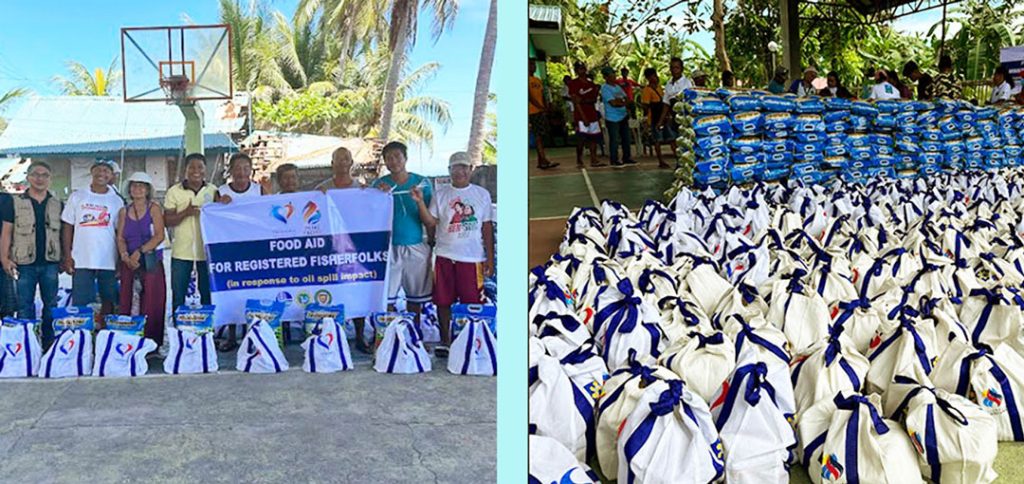 Faced with this unexpected calamity, the local government of Mindoro sent out a call for help to the private sector. Prime Energy quickly rallied to the support the Malampaya Host Communities, through two of its social development arms – The Malampaya Foundation Inc (MFI), and the Mindoro Biodiversity Conservation Foundation (MBCFI). Prime Energy's Social Performance Adviser, Ms. Tisha Sugui, said that from Day 1 of the oil crisis, Prime Energy and its partners have been there to help. She went on to say that the distribution of food assistance packages to the over 600 registered fishermen from the Barangays of Kalinisan and Melgar last April 20 was not their first relief effort. And that they had already been to other Barangays as well such as the Barangays of Pola and Gloria where they also distributed oil clean-up packs. Ms. Sugui went on to say that, while the company's resources are limited, they will continue to provide as much assistance as possible to the affected Malampaya Host Communities. She said, "Nakikiisa ang Prime Energy sa paghihirap na nararanasan nyo mula sa oil crisis."